As a family-run business established in the mountains ourselves, we try to support the local Andean communities as much as possible. An example of this is our support for Casa Condor, a great showcase for community tourism.
Community tourism?
Yes, community tourism! An up and coming form of tourism, run by local communities, inviting tourists in, sharing their customs and culture.
Tourism organised by the people who have lived there for centuries, can you think of any better way to experience a place? We can't. It's a truly a win-win scenario. As a tourist you can enjoy unique and authentic experiences, learn about local communities and interact with them, and all while having a positive impact: Community tourism promotes cultural conservatism, entrepreneurship, creates job opportunities, and strengthens communities' economic independence and thus self governance.
Turismo Comunitario – Casa Condor
Casa Condor is a beautiful lodge tucked away in the mountain area surrounding Chimborazo, the tallest mountain in Ecuador, and the closest place on earth to the sun. The lodge is build and run by the local community, and at 3860m altitude the perfect place to serve as base camp for Chimborazo: Next to comfortable beds in both private and dorm style rooms, they offer a couple of bathrooms (with a hot shower), a big dining room, and even WiFi.
But the best thing about the lodge is the atmosphere, the whole place just screams mountain lodge: The friendliness of the team, the several fireplaces throughout the lodge, the wooden floors, the incredible cozy open fire place in the dining room, and ofcourse the views on Chimborazo. As a mountain lover you'll feel right at home here.
You can have a rest at high altitude to help you get acclimatised, go for a walk, enjoy some lovely food, and be amazed by stunning views on Chimborazo all at the same time.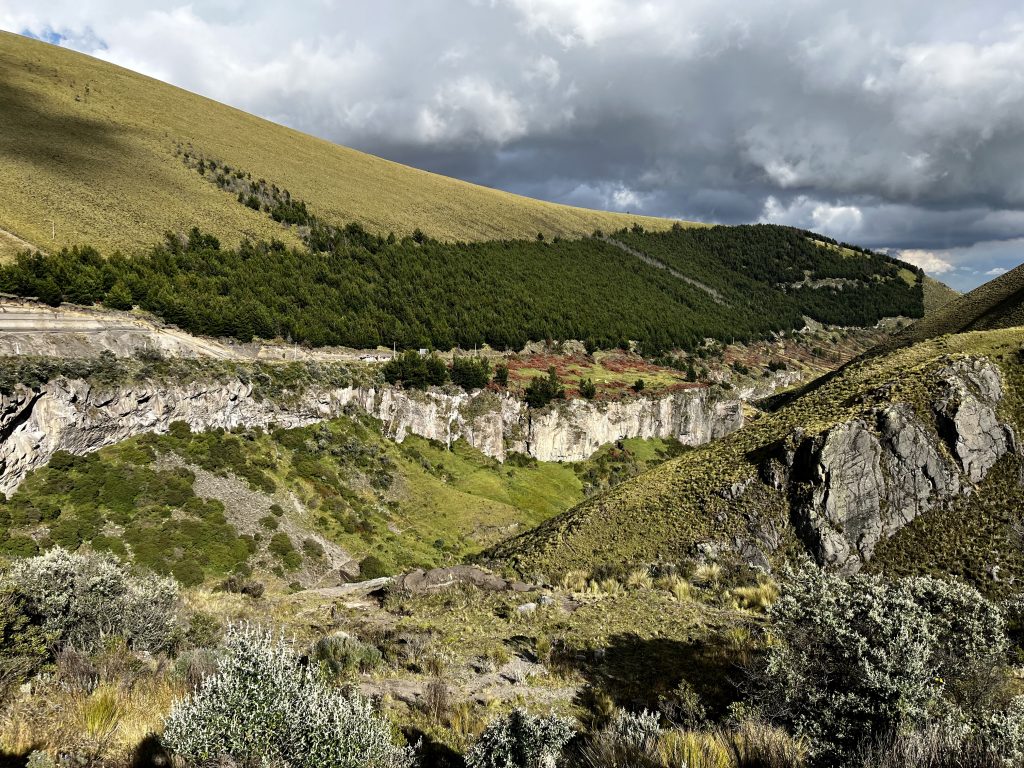 But Casa Condor is more than a lodge! Next to accommodation they also offer a series of hikes with varying difficulties, cultural experiences, and the ability to learn about the local handcrafts. Among these you can for example have their alpaca farm visit the lodge, and get a nice explanation about how they operate (Did you know for example that the alpacas are owned by communities? In contrary to Peru where they are usually owned by families), a demonstration on how they shear the alpacas, what happens after, etc.
Curious about Casa Condor? Contact us for more information.