Climb volcanoes in ecuador With «cotopaxi summit» team and the The Best Certified Local mountain GuideS. ASEGUIN/ IFMGA Certified Guides.
Mountain Range: Andes
Accomodation: Refuge
Duration: 2 days
Activity: Climbing
Dificulty Level: Intermediate
Grop size: 2-12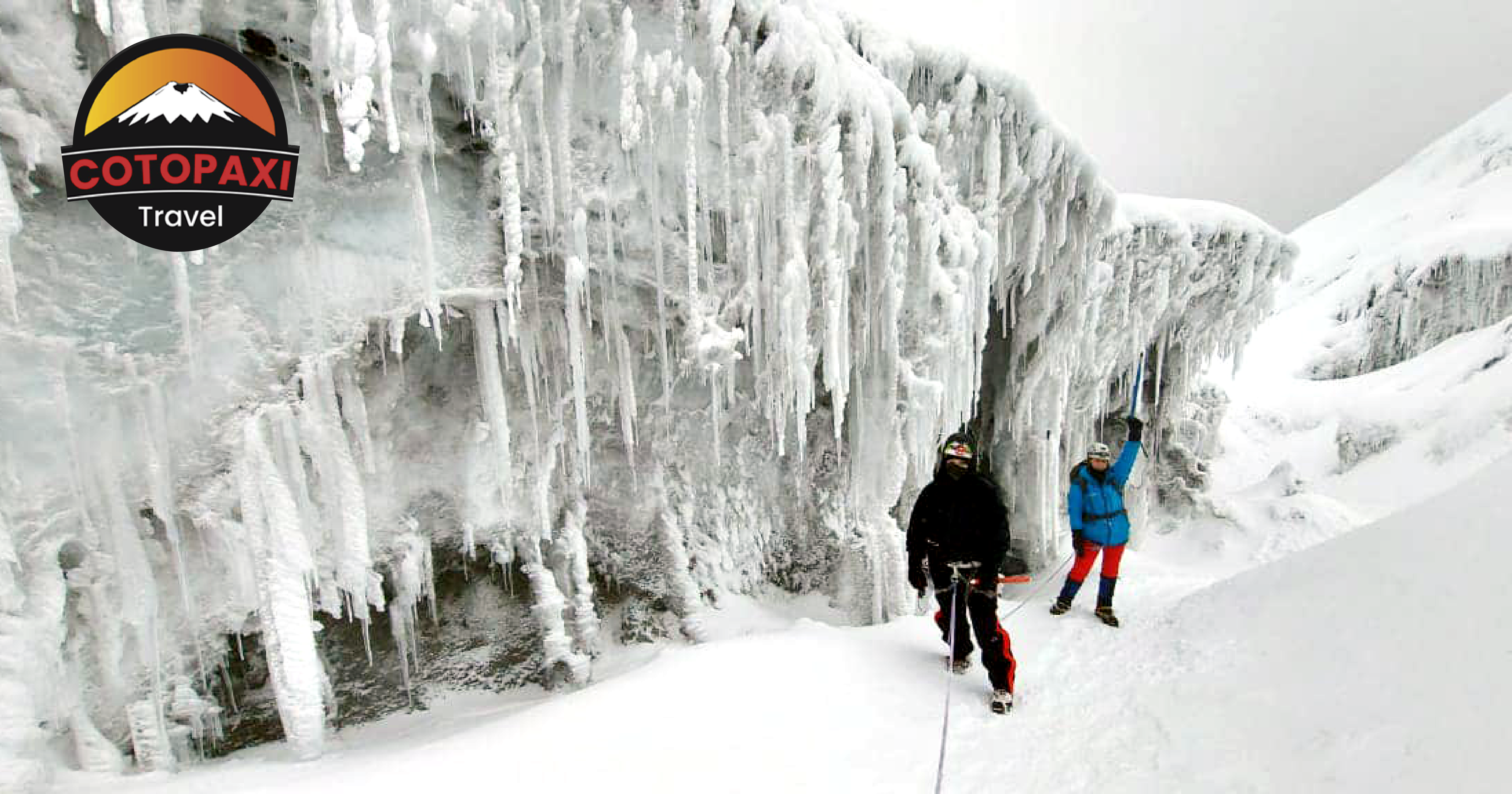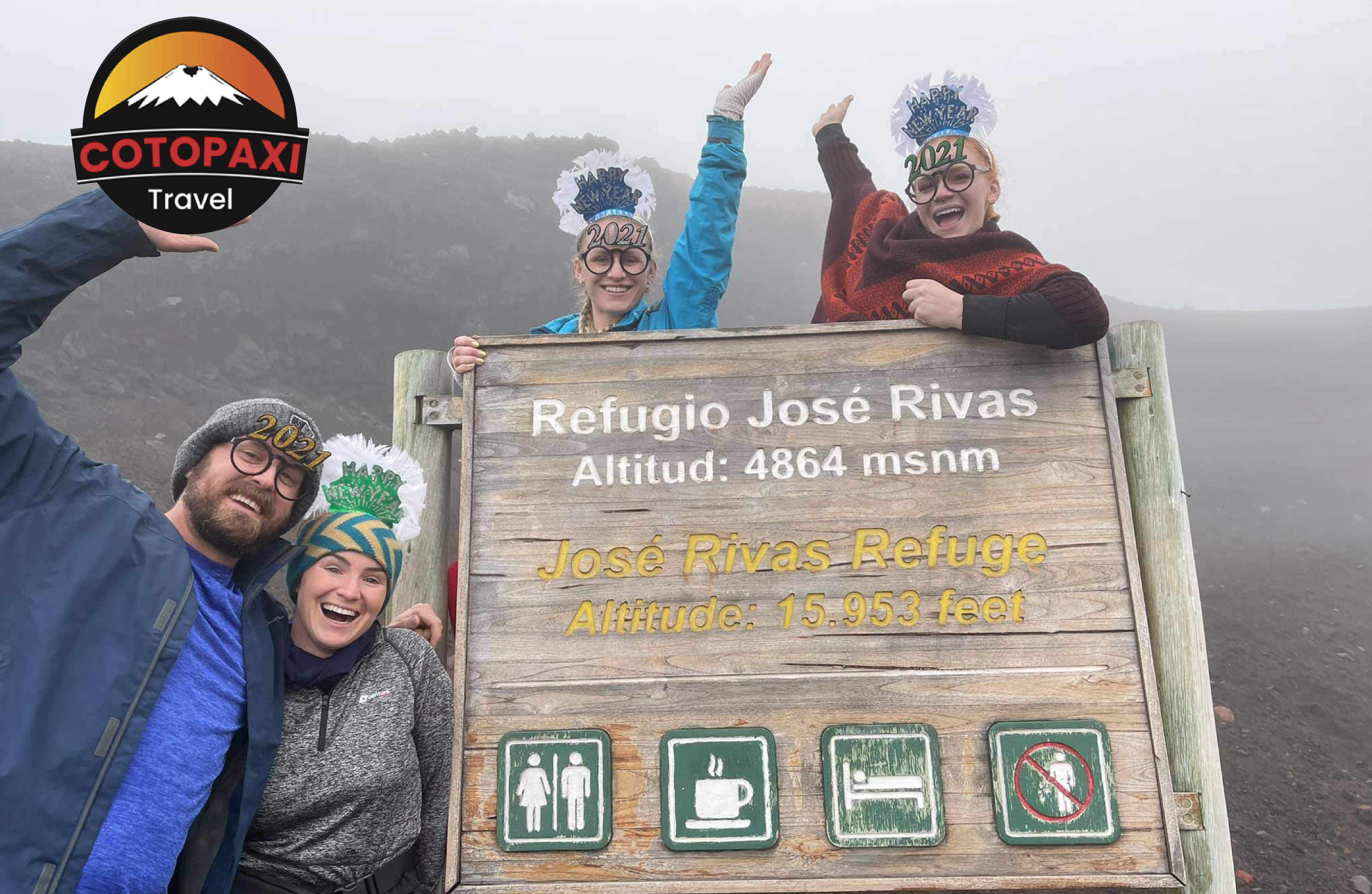 Anterior
Siguiente
Description
This 2-day Cotopaxi Volcano ascent will take you to one of the most beautiful volcanoes in the world.
The Cotopaxi Volcano (5897 m) is one of the most active on the planet. It's located 50 km south of Quito, in the Cotopaxi National Park in Ecuador. Its name means moon neck in the Aymara language.
This ascent is not a technically difficult one, but you'll need some glacier climbing experience.
One of the most amazing features of this trip is that we'll get up at midnight of our second day of traveling to get to the summit at 6 am, shortly after the sunrise. This will give us incredible views of the surroundings with a magical golden light.
I'll be happy to guide you through this 2-day Cotopaxi Volcano ascent. So send me a request and if you specify all your needs we'll embark on this amazing ski touring project!
Itinerary
Day 01 Quito 9,186 ft. / 2800m. – José Ribas Refuge (15,951ft. / 4864 m.)
We will leave Quito early in the morning around 11:30 a.m. and we will drive south along the Avenue of the Volcanoes until we reach the town of El Chaupi. This town is the location of Cotopaxi-Travel's homebase, there we will prepare all the necessary equipment for the ascent. We will have lunch at Andes Alpes Restaurant, and then we will continue to the entrance of Cotopaxi National Park. From here, we will head east to the Cotopaxi parking lot (14,764ft/4864m) and then we'll hike for about an hour to the José Ribas Refuge (15,951 ft. / 4862 m.). Then we will have dinner and rest until midnight. At this point we will pack our belongings and get ready to make our final ascent.
Meals: Lunch,dinner
Accommodation:Josè Ribas Refuge
Day 02 José Ribas Refuge-Cotopaxi Summit (19,347 ft. / 5897 m.)
Midnight will be our wake up time and the departure to the top (19,347ft/5897m) will be around 1am, after having a light breakfast and getting our stuff ready for the ascent. At the entrance of the glacier, your guide will explain all necesary tips needed for using crampons and ice axe if needed. The climb will take us about 6 to 8 hours and once at the summit we'll take our time for pictures of the crater and surroundings, and then we'll head back down the refuge, which will take us 2 to 3 hours. Once at the refuge we will pack our belongings, have something to eat and go down to the parking lot, where our transportation will be ready to take us back to Quito (9,186ft/2800m).
Meals: Ligh breakfast before the ascent and full breakfast after the ascent
Prices per person
| | |
| --- | --- |
| Group of 1 | USD 495 |
| Group of 2 | USD 320 per person |
| Group of 3 | USD 395 per person |
Price includes
– Guiding fee
– Accommodation
– Transport during the trip
– Permit and entrance fees
– Meals: Breakfast, Lunch, Dinner
Price details
Not included: personal mountain gear (warm clothes, sleeping bags, sunglasses, head lamp, etc.), international flight tickets, hotel in Quito, tips, personal insurance, luggage insurance and trip cancellation, oher non-specified expenses.
For booking assistance
Have any doubts? Talk directly with an Cotopaxi Travel assistant.
The Concierge service is a great tool for when you still haven't decided what kind of Adventure you're looking for and you're open to suggestions