If one has the time while visiting Latacunga, Ecuador, it is suggested to make a stop at this Hacienda. Organized by Cotopaxi-Travel, we squeezed this adventure into one of the more lowkey days of our tour. Located off the beaten path, our guide turned onto an unmarked dirt road and drove down for several kilometers. Hacienda San Augustin de Callo is built upon Incan ruins, with as much of it being preserved as possible. This Hacienda is also a working hotel, and guests are able to enjoy the rustic scenery of the Incan constructed stone palace it once was. You have the option of paying 10$ for a guided tour, which can be offered in Spanish and English.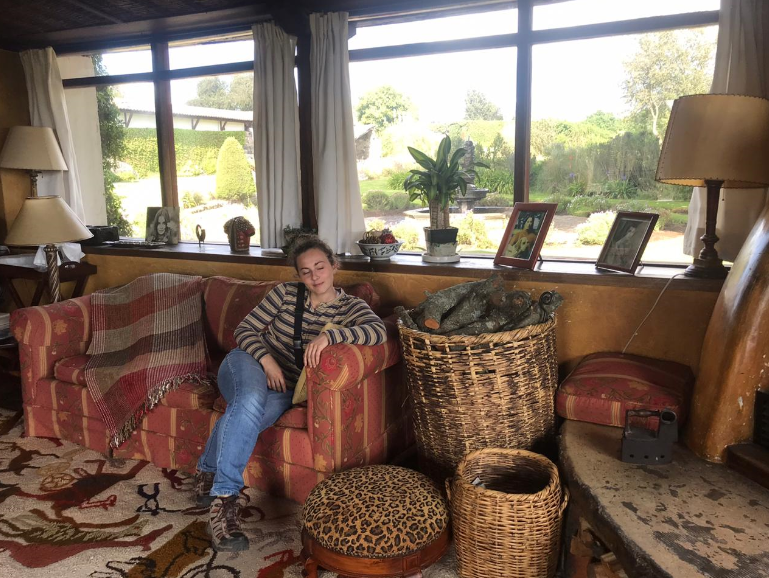 Our tour guide walked us through the grounds, showing us a preserved Spanish colonial church within the palace, as well as a gorgeous dining room as well. Some of the volcanoes can be viewed from the windows of the Hacienda, which the guide explained to us, that the Hacienda was built far enough away to be protected from any eruption. We also were able to walk through the rooms offered for guests at the Hacienda, prices ranging from 300 to 450$ per night. Many of the rooms also had preserved Incan ruins contained within and were gorgeous. Maybe one day I will stay there!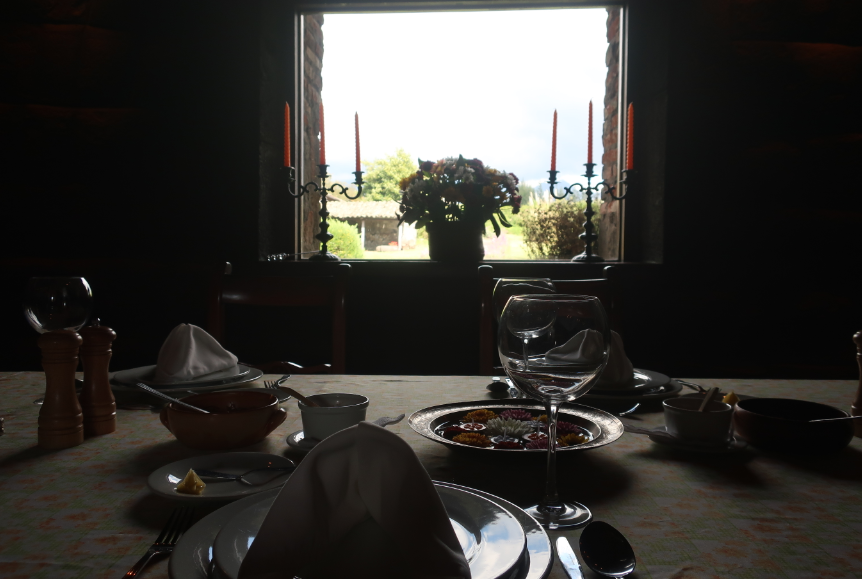 We walked out to the main square, where one of the employees had rounded up the property's llamas, and our guide passed out carrots which we were able to feed the llamas. When we had finished, we gave the llamas and round of applause, and this was their signal to gallop back to their field to graze in. Finally, we went to the sitting room, where our guide served us Canelazo, a hot spiced cinnamon rum drink served in the area. Yum! So good.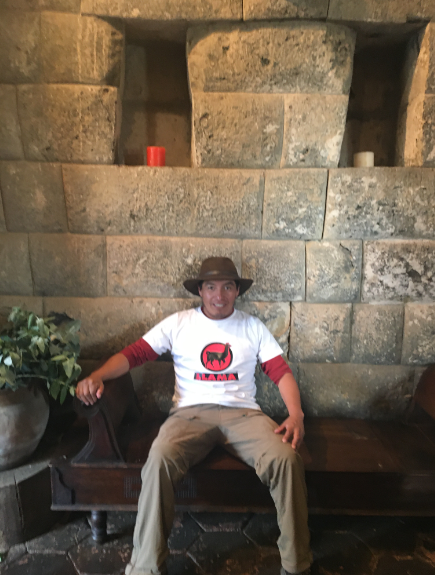 Although hard to describe how beautiful this ruins/hotel is, I would definitely recommend making the visit. Thanks Cotopaxi-Travel for taking me to Hacienda San Augustin de Callo!