Our tour, organized by Cotopaxi-Travel, arrived in Guayaquil in the early afternoon. We dropped our things at our hotel – Greenfeld Hotel – and took a little time to relax. We changed into our summer clothing, as it was at least 33 degrees Celsius on this hot sunny day. We then departed on foot, to walk the 444 steps in the neighborhood Las Peñas. After about step 200, we were desperate for some cold water and a napkin, neither of which were too hard to find as there are tons of local vendors, selling clothes, food, and the like all the way up to the top of the stairs.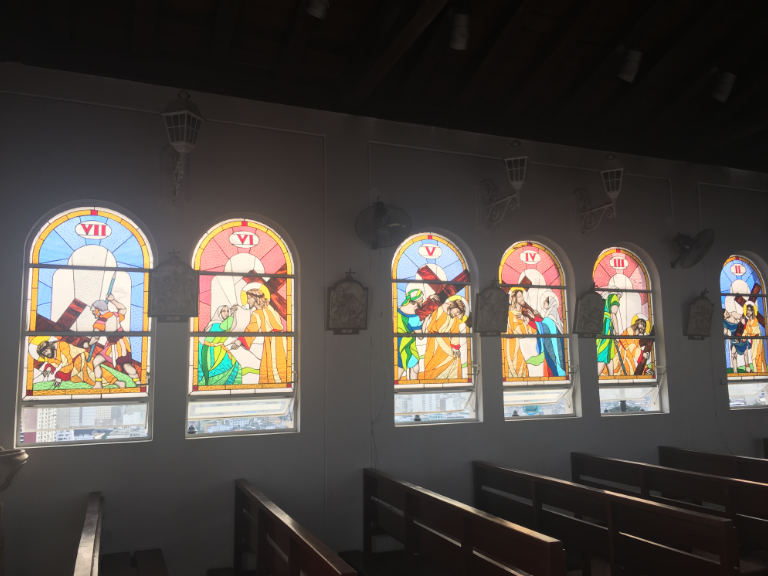 Once we arrived at the top, we were able to see the lighthouse perched at the top, which possesses a 360-degree view of Guayaquil, as well as a quaint church with stunning stain glass windows. Additionally, Fernando informed me that the bronze statue at the top served as a mascot to the Guayaquil town. Additionally, we were able to view a beautiful sunset from the top before descending back down the 400 steps.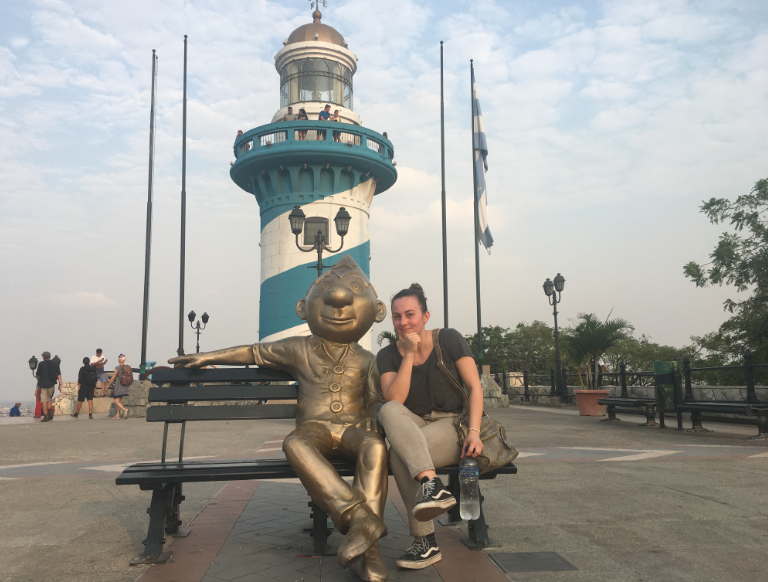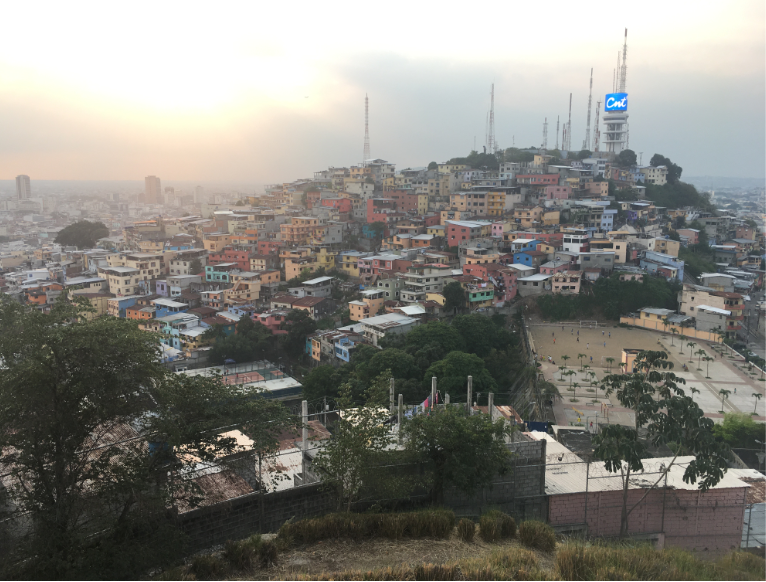 Next, we travelled to the water, in an area called Puerto Santa Ana. We sat down to eat at Mami-T, where three of the four of us opted for the seafood platter, consisting of fish of the day, octopus and shrimp. Yum! As this was our last night of our program, after dinner, we headed to a local bar, where we were able to sip our cocktails and watch the view of the water from a balcony window. It really was the perfect end to the perfect day!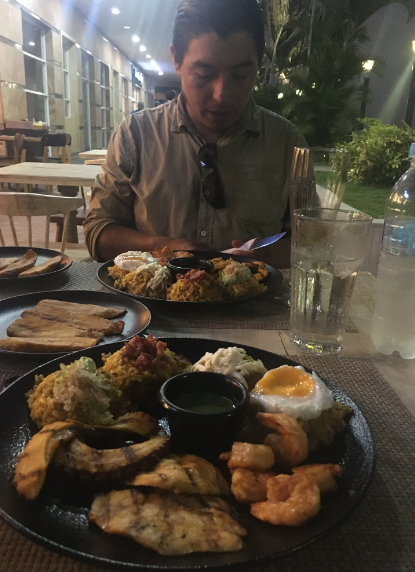 This cultural and mountaineering package offered by Cotopaxi-Travel really provided a perfect balance of cultural exploration, mountaineering, hiking, and exploring the various cities and towns in Ecuador. I am very satisfied with my trip, and if I ever travel to Ecuador again, I will most certainly be booking with Cotopaxi-Travel and Fernando Iza.