Embarking from Andes Alpes Hostal, with Fernando Iza as our guide for the day, we leisurely drove a bit over an hour to the Quilotoa Laguna, located just under a two-hour drive south of Ecuador. We were able to enjoy rolling hillsides and spectacular views of the countryside while listening to classic rock on the radio. We arrived at the Shalala entrance of the Lagoon, which has a small gift shop, an area for camping and several local shops. In a dramatic fashion, Fernando had us close our eyes, and join hands, as we walked us over to the viewpoint overlooking the Quilotoa Lagoon. As we opened our eyes and stared at the Lagoon in awe, Fernando told us about this famous tourist destination in Ecuador.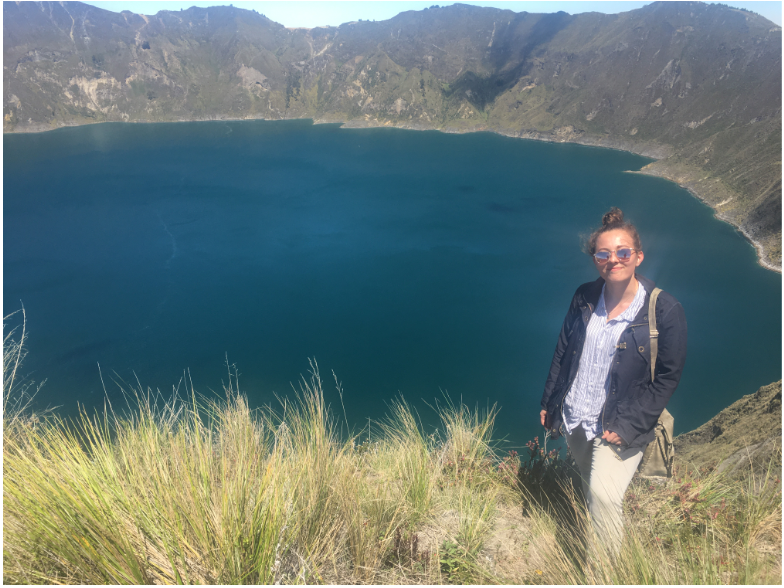 After enjoying the view from this lookout, we then embarked on a trek down to the water's edge. While it is possible to trek the entire crater over the course or 2-3 days, we elected to hike down to the water, and then back up to a restaurant nearby. It took about 45 minutes to walk down, and maybe twice that to follow the path back up to one of the popular restaurants in the town next to the lagoon. The restaurant, located in Hostal Chukirawa, provides elevated seating, large windows and great views of the lagoon as you enjoy your lunch, which starts with soup, followed by your main dish and then a small dessert. It is also possible in a day trip to climb to the summit on the rim of the lagoon.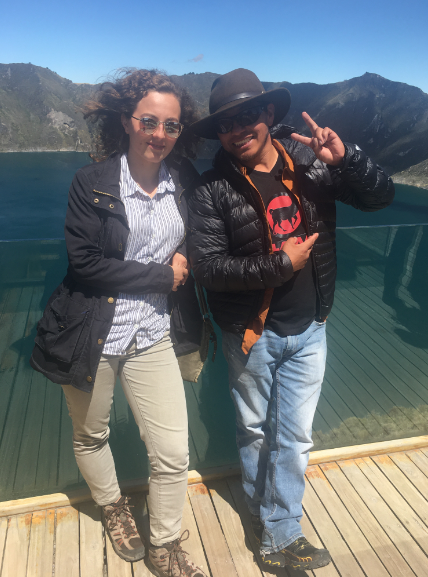 After enjoying lunch, we made our way back to the car, and began our drive back. We stopped at one of the popular local art galleries, which displays beautiful indigenous artwork for sale. We arrived back at the Andes Alpes in the late afternoon, to relax. We all we especially excited to relax, as the next day of our 6-day, 5 volcano tour involved making the hike up to the Cotopaxi Refuge, with the hopes of making it to the summit the next day. Everyone in the group felt that this was a perfect and relaxing day of hiking to precede our trip to Cotopaxi. Great job Cotopaxi-Travel!