If one has the time when visiting Ecuador, a visit to the small city of Alausí is definitely one that should be made, and organizing this day trip with Cotopaxi-Travel could not have been easier. Situated in the province of Chimborazo, this city boasts a population of 45,000. Visiting in the beginning of January, the weather was both sunny and breezy, a perfect temperature for exploring. As our tour group, led by Fernando Iza, arrived in the afternoon, we had some time to settle in, firstly dropping our things off at our hotel, Community Hostel. After dropping our things off, we walked down the cobblestoned streets, along the train line, until we found a café serving lunch. We ate a traditional Ecuadorian lunch, which consists of soup and fresh juice, to then be followed by fried fish, potatoes, rice and a fresh salad. We then wandered around the town, where we were able to watch a parade of students wearing brightly colored dresses, costumes and masks, dance down the main avenue. Next, we walked up the one big hill to the park, where a large statue of Saint Peter faces the town. You can climb all the way up to the statue's feet, and observe this breathtaking city, surrounded on all sides by lush hills and beauty. We finished our day with dinner at another café near the train station and walked back to our hostel.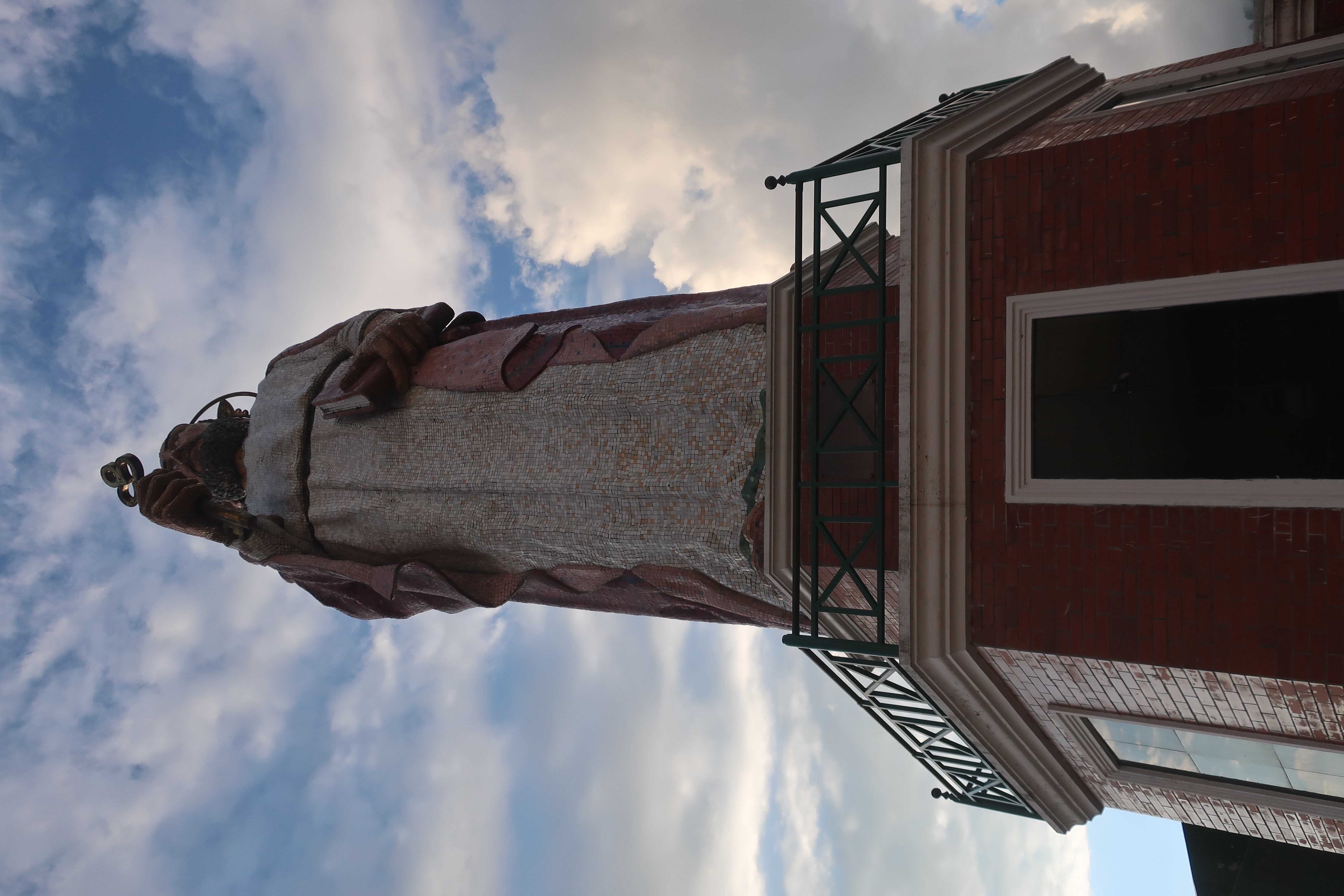 The next morning, we dined at the Community Hostel. There was no shortage of options, and we enjoyed a beautifully arranged breakfast of fruit, yogurt, and a ham and cheese croissant, accompanied of course with fresh juice and coffee. We finished just in time to make our train to El Nariz de Diablo. This is one of Alausí's main touristic attractions. You must purchase tickets in advance, with up to three scheduled departures each day. The train begins in Alausí, and travels down the Chan Chan Valley. From the windows of this train, you are able to enjoy gorgeous views of the Ecuadorian landscape. Its unique railway makes this an attraction that has drawn many, as the train tracks zig zag down the face of this
hill, dropping hundreds of meters in a time span of 45 minutes.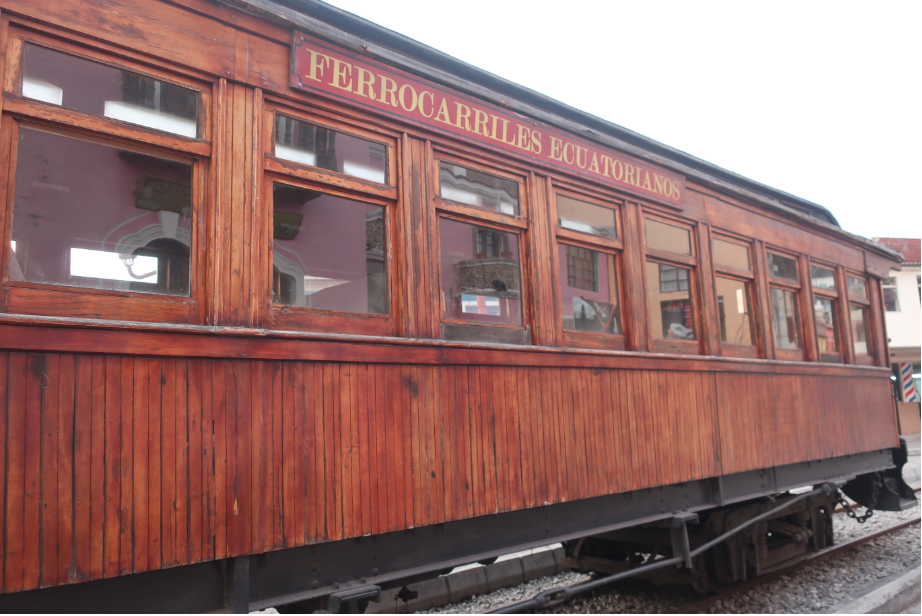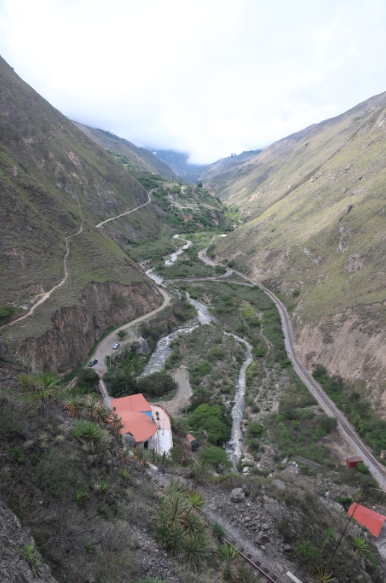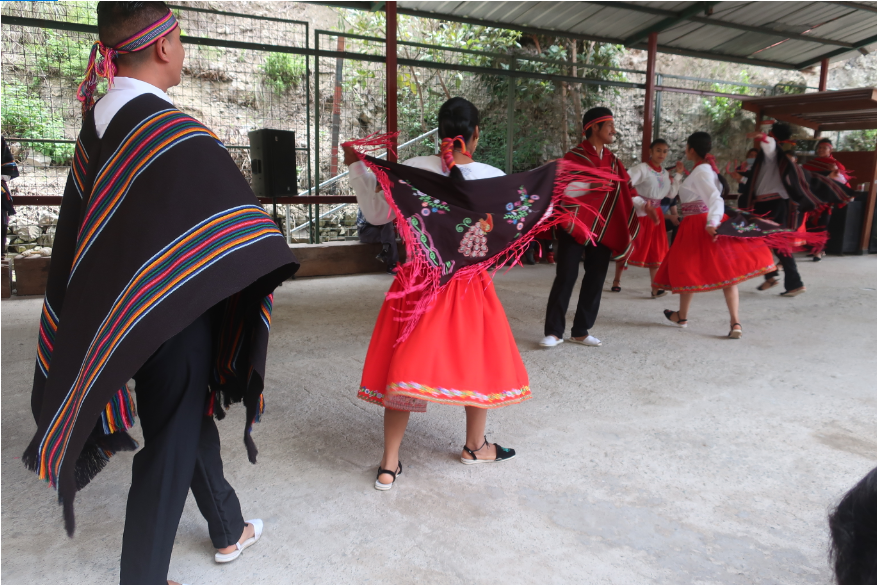 After arriving at the bottom, the conductor allowed passengers to disembark, so that they can explore and take some photos at the bottom of the Devil's Nose. We then boarded again and travelled another 10 minutes to the train station in this valley. Upon arrival at the station, you have the choice of exploring several indigenous museums and buildings where indigenous people await to share artifacts about life in this area years and years ago. You can also choose to eat lunch at the café or watch an indigenous dance group perform several pieces of choreography. After about an hour, the horns of the train tooted, signaling for everyone to return to their seats, where we made our ascent once again up the Devil's Nose. After such a great day, it is easy to conclude that Alausí is a wonderful and relaxing place to spend a day trip.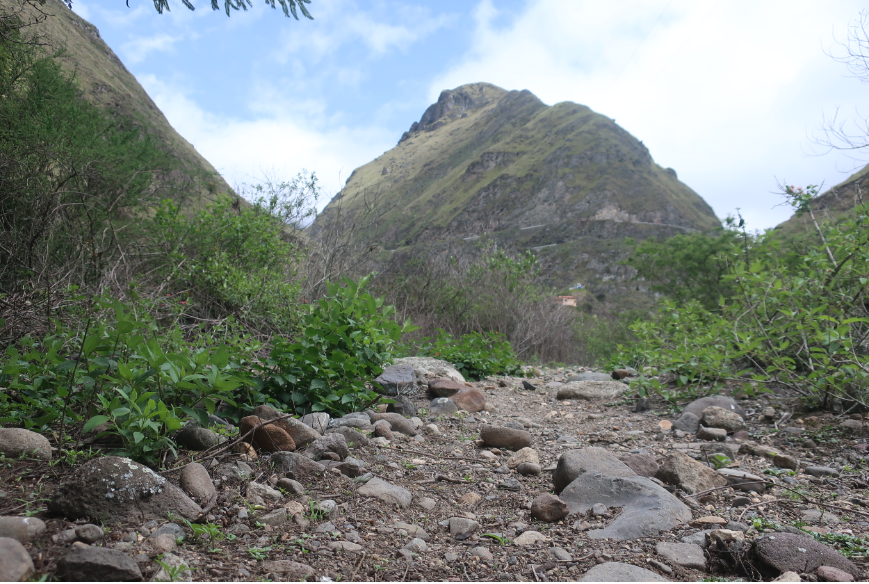 I would highly recommend booking with Cotopaxi-Travel, as I did not have to worry about navigating Ecuador's bus system to arrive at Alausí, and was accompanied by an experienced Ecuadorian national guide, Fernando Iza, who led us to the best of what there is to see in this town.