Today I joined Cotopaxi Travel on an adventure to Quilotoa Lagoon, a 3 kilometer wide crater lake in the heart of the Ecuadorian Andes. We left Ilinizas Mountain Lodge promptly after a delicious breakfast, and arrived in Quilotoa a short two hours later. On the way, we passed by many sprawling farms and were enlightened by the respected indigenous communities' ways of living. Upon arrival, we were led to the highest viewpoint where we got our first view of the breathtaking lake. The vibrant blue waters in contrast to the dense, green surrounding vegetation made it look almost tropical. After some pictures and serious admiration, we headed downwards into the canyon. What started with a light descent with some beautiful views of the remote Shalala community tucked away in its lush forest, quickly turned into a steep race down to the water. From there, we followed the "Shalala pass"- a very secluded path (so secluded it required a bit of bushwhacking) parallel to the lake. This path brought us to a viewpoint at the bottom of the crater, where we were able to dip our toes in the sun baked water, and even saw some kayakers. After a nice break, we started our way back up the canyon. It took around an hour to reach the top, gaining 280 meters over 5 km.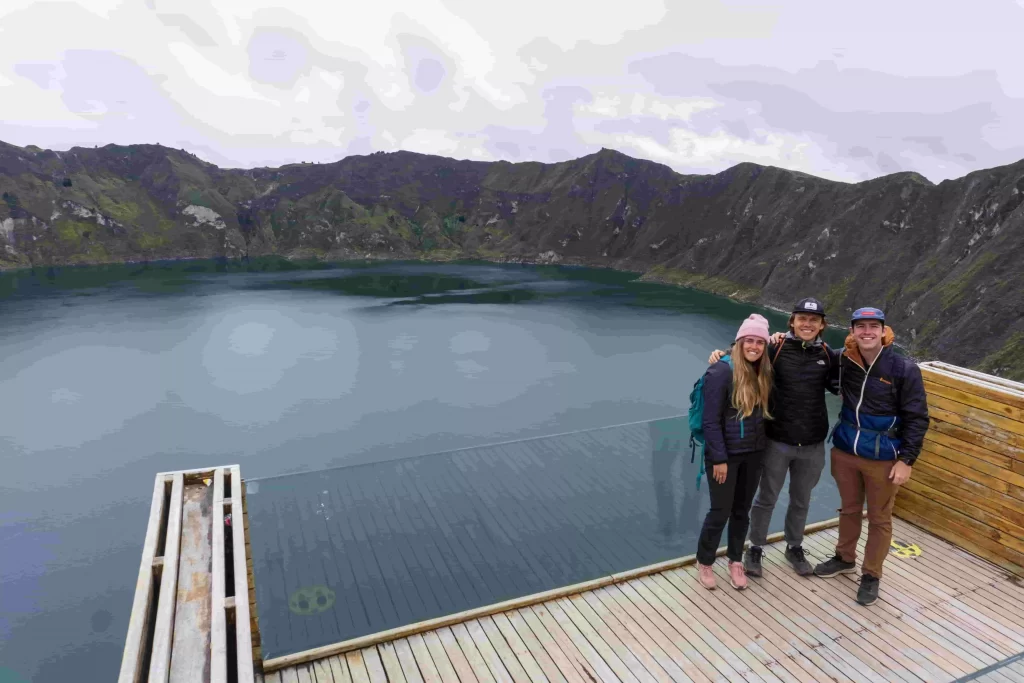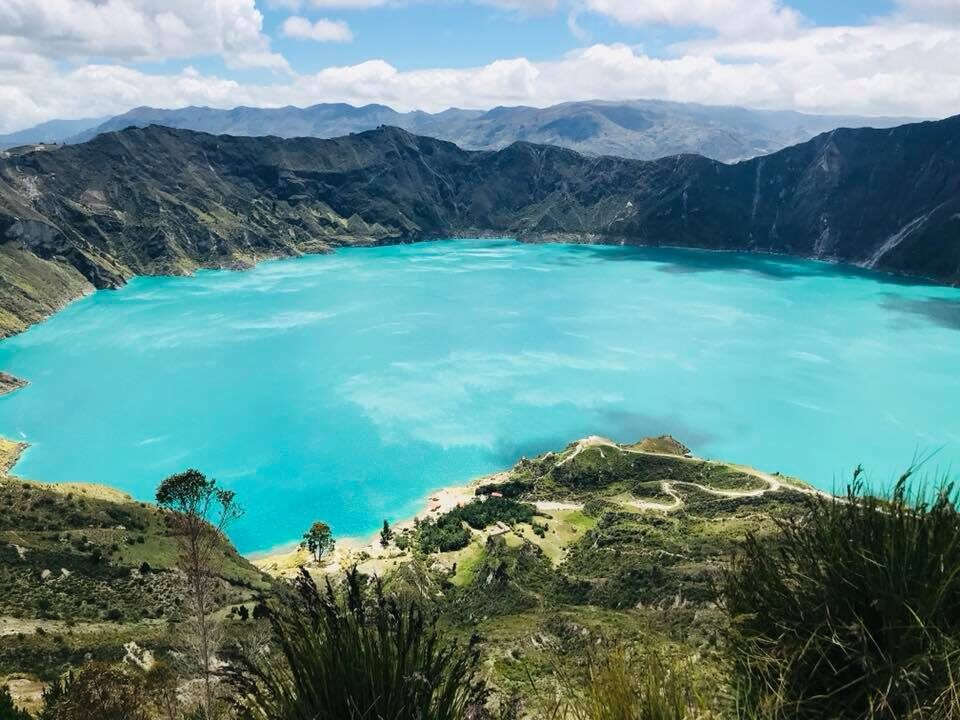 It was definitely a good warm up hike for future hikes in the Andes. But, once again, I was rewarded with the stunning overview of the lake at the top. We were treated to a delicious Menu del Dia lunch at Hosteria Chukirawa, and some well earned cervezas. On the drive back to the lodge, we stopped in the town of Tigua to check out some of the local art galleries, filled with amazing indigenous paintings and traditional masks. We also stopped in Saquisili for a quick tour of the local market. To us, this was a lively, bustling market filled with fresh fruit and vegetables, meats, grains, traditional Ecuadorian meals, and just about anything you could ever need.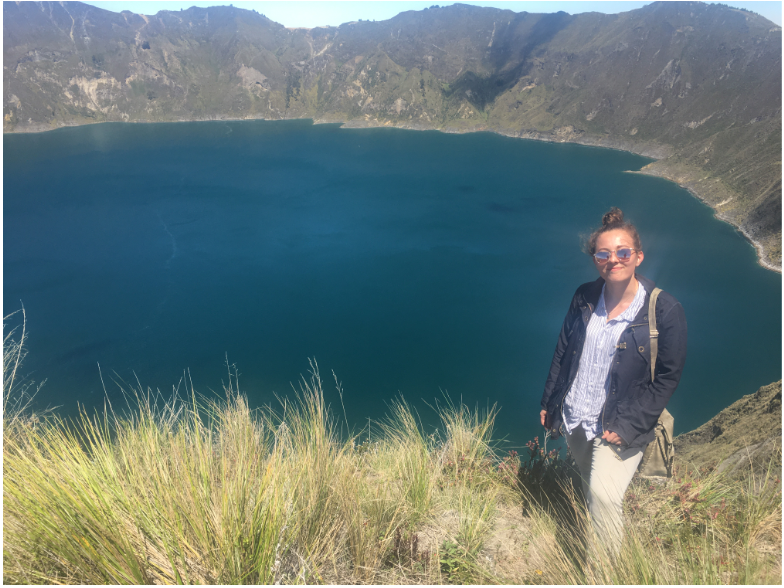 However, apparently, this was nothing compared to the markets the town hosts every Thursday, which is about 8 times the size of the market we saw. And of course, a perfect way to end a perfect day, is with the gorgeous sunset we saw highlighting the Cotopaxi Volcano peak, and the tiniest glimpse of Chimborazo peak emerging from the cotton candy clouds as we winded our way back to El Chaupi.
Quilotoa Lagoon is a fantastic destination for all people visiting Ecuador. I highly enjoyed my time with Cotopaxi Travel, and they have a wide range of ways to see Quilotoa, varying from relaxed day trips, to longer multi-day hikes through the canyons and small villages for those seeking a bit more adrenaline. Cotopaxi Travel works hard to make your dream trip happen, in exactly the way you want it. You can find more information about Quilotoa Lagoon trips on their website   Activities: Hikes-Treks-Climbs-in-Ecuador | Ilinizas Mountain Lodge (ilinizas-mountain-lodge.com)