We began our day around 7AM, awaking for breakfast at the Andes Alpes Hostal. We packed our things and headed out around 7:30, arriving at the entrance at 8AM on the dot. We arrived at the gate even before the gatekeeper arrived there. After paying the 2$ entrance fee, we continued on, driving uphill to an elevated parking lot. From here, we unloaded our things and began trekking. Following Fernando, our guide, the first 40 minutes of the trek were through sandy colored grass. As we started climbing higher, the grass thinned out, and we slowly started ascending small peaks, one after the other. At this point, it became a little cloudy, and it was only when we completed one peak, that another one became present to us. After about an hour, we stepped off the path and out of the wind and took a break, having some water and snacks. At this point, some of the hikers started to layer up a bit more, putting on raincoats and pants to be safe, although we never did experience rain during our hike. We also put on our helmets at this point, as we would be navigating over some precarious and rocky parts of the path.
We finished an hour later, with the summit falling at 4790 meters above sea level. At this point, the sun peaked through the clouds and we were able to see what we had spent the last three hours ascending. We spent about 20 minutes at the top, resting and enjoying the sun on our faces. We then made our descent, taking just under an hour. This is definitely an enjoyable climb, and good for preparing for some of the taller and higher altitude mountains in the area, such as Iliniza Norte, and Cotopaxi. With Fernando, everyone felt safe and we ascended together and at a good pace.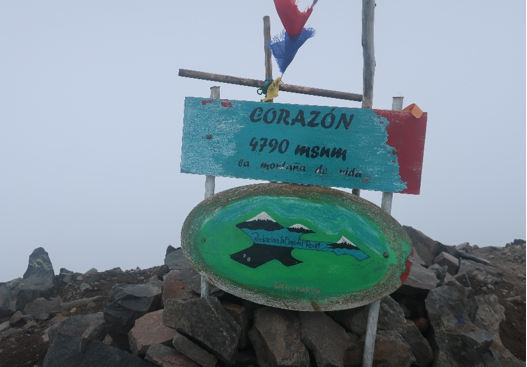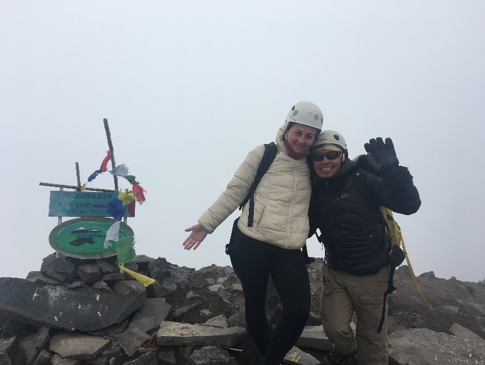 I would highly recommend booking with Cotopaxi-Travel. This hike is one of the acclimatization hikes necessary for completing Cotopaxi, and I would definitely recommend it to those who are looking to eventually hike Cotopaxi Volcano. Fernando Iza, made the experience amazing as he kept a good pace and was knowledgeable about the mountain and what we needed to bring with us.