Trekking Isinlivi, Chugchilang, Quilotoa Lagoon 3-days

Quilotoa Loop - Challenging Option (Isinlivi - Chugchilan - Quilotoa) 3 days
With this option you begin your trek in Isinlivi and hike up the valley towards Laguna Quilotoa. This is mostly uphill and can be quite challenging if you are not fit or familiar with multi day hikes. If you're looking for an easier option you can select the mostly downhill, Quilotoa to Isinlivi trek here. The Quilotoa Loop (3850m – 12631ft) is reached by one of the most beautiful routes connecting the highlands with the coast. This volcanic crater is filled with a beautiful emerald lake. As we hike towards the lagoon, we pass through the indigenous villages of the area which provide a fantastic chance to see the TRUE ECUADOR.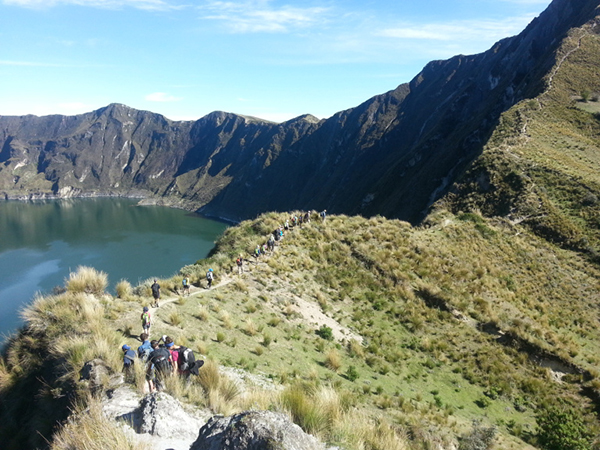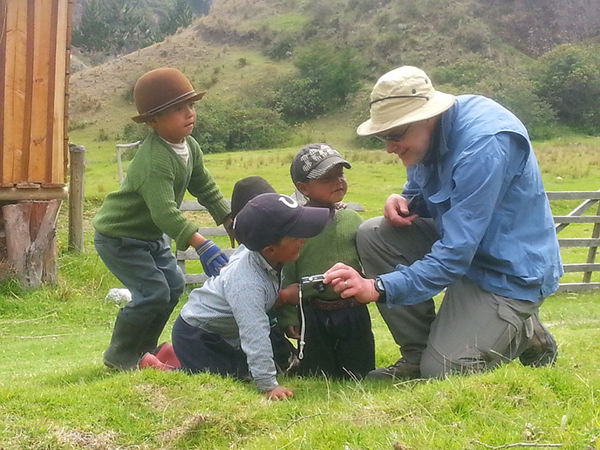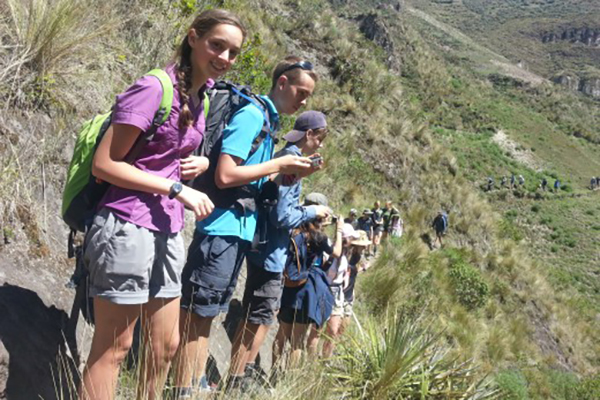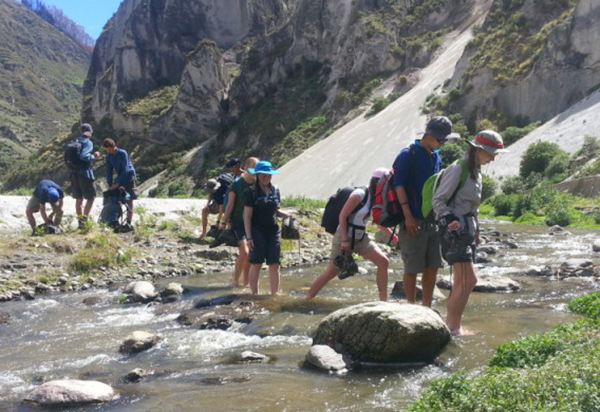 Travel program
Itinerary:
Day 1: Isinlivi (2700 m.)
Day 2: Chugchilán (3200 m.)
Day 3: Quilotoa Lagoon (3914 m.)
Detailed Program

Day 1: Quito (9,186ft/2800m) – Isinlivi hike around to the village
We'll leave from Quito (9,186 ft/2800 m) in the morning and will drive the Quilotoa Lagoon. During the tour we will stop at an Indian hut and after we will visit the Tigua community to observe the leather crafts made here. The tour will take us about 4 hours, after which we'll arrive at the viewpoint and observe the magnitude of the crater and its lagoon.
We will then descend along varying terrains; the walk will take us an hour until we arrive at the bottom of the lagoon to take photos, have lunch and rest. Lodging at Quilotoa shalala (B;LB;D)

Day 2: Hike from Isinlivi  to Chugchilán Village
Hiking from Laguna Quilotoa to Chugchilán we will have beautiful views of the Toachi River Canyon. First we will walk along the crater edge with impressive views of the lagoon inside, then descend to the plateau of the small indigenous village Huayama. As we descend the switch back trails down to the Toachi River Gorge, the climate and scenery change dramatically. Soon we will be surrounded by the canyon walls and hike along the river banks. The hike ranges from 4 to 5 hours and is moderately challenging. We will be staying at Cloud Forest Hostal. It is a basic, but a friendly and clean hostel run by José Luis. Chugchilán is a well known destination for hikers and a typical mountain region village in Ecuador. It has a small plaza, a church and a school, and most of the people still use a horse or donkey as transport. Here you will feel like you have gone back a few hundred years in time. (B;LB;D)

Day 3: Hike from Chugchilan to the Wonderful Lake Quilotoa
Hike from Chugchilan to Isinlivi. This hike follows the Toachi canyon and you will hike a great part along the river and pass through small highland villages. The hike ranges from 4 to 5 hours and is moderately challenging. After lunch we will drive back to the village of El Chaupi (Place of mountaineering). The journey finishes with a coffee before to go back to Quito. (B;LB)
What's Included
Services included in the prices:
Hotel pickup and drop-off
Ecuadorian qualified and experienced local guide
All meals during the hikes  (shown above with B: Breakfast, BL: Box lunch and D: Dinner)
Saquisilí indigenous market (only thursday)
Mule ride ($10.00usd, subject to change)
Kayak rental ($4.00usd, subject to change)
Our Accommodation is in hostels but you can asking for the prices of the  Hosterías or Lodge
Tigua community painting gallery
Not included:
International flights
Travel insurance
Accommodation and meals while in Quito
Alcoholic drinks (available to purchase)
Lunch (if option not selected)
Gratuities (optional) Tips
Mule ride ($10.00usd, subject to change)
Kayak rental ($4.00usd, subject to change)
Other non-specified expenses
---
What to bring:
Warm clothing (layers)
Sun block
Sun glasses
Gloves
Scarf
Wool hat
Original passport
Waterproof jacket
Extra snacks and water
Hiking boots or trekking shoes
Camera
Prices & Dates
Dates & Prices:
To be determined / Contact us! ✓
Country / Location:
Ecuador
Mountain Guide:
Fernando Iza
Other dates / additional info:
Contact us!
---
Legend Booking-information
EZZ

-

Single room supplement

On this trip, places are still available.

On this trip, only a few places left.

This trip is sold out / closed.